Compost Changes
Due to the rising cost of grinding the material to mulch that is deposited at the composite site, the Board of Supervisors has decided to limit the access to Penn Township residents and businesses only. Last year the cost was a whopping $9,150 to grind all the material to mulch. The mulch is free to permit holders and is double ground which has increased its quality. As past, residents with permits are encouraged to use the mulch and compost for their needs.
Beginning June 1, 2020, a permit will have to be obtained at the Penn Township office and will have a $5.00 fee annually which will run January 1, to December 31. Proof of residency or proof that the business is within Penn Township will be needed to obtain permit. The placard will need to be displayed on the driver's side dash and is non-transferable.
The Compost site hours are dawn to dusk, 7 days a week. If compost site rules are not followed permits will be revoked. Cameras are in operation at our site.
WE

DO NOT

ACCEPT ANY EXCAVATING FILL OR CONSTRUCTION WASTE!!
THERE ARE GUIDELINES ON THIS WEBSITE AS TO WHAT WE DO ACCEPT.
HELP US KEEP THE COMPOST SITE OPEN TO EVERYONE BY FOLLOWING THE RULES!
THANK YOU FOR YOUR COOPERATION!
Penn Township Compost Site:

Bring your lawn and garden waste to our compost site at the end of Gaugler Lane,
across from the Salem Lutheran Church.
Use the designated areas for your composting materials.
Do not leave bags or other containers behind.
Materials NOT accepted at the compost site

:
chemically treated wood products,
Black Walnut leaves/trees,
dairy products,
diseased or insect infested plants,
fats, grease, lard or oils,
meat or fish bones,
lime, tires
cat or dog waste,
plastic and/or metal,
weeds or weed seeds,
material infected with emerald ash borer and/or
.....nor YOUR CONSTRUCTION WASTE

ABUSE OF OUR COMPOSTING SITE EQUALS CLOSURE.
NO MOTORCYCLES OR ATV'S ALLOWED ON THE PROPERTY
OF THE COMPOST SITE.
VIOLATORS WILL BE PROSECUTED.

Please call the Township office 570-374-4778 check on availability

of mulch or coarse compost for residents.
Gaugler Lane leading to entrance of compost site
information signs at entrance to compost site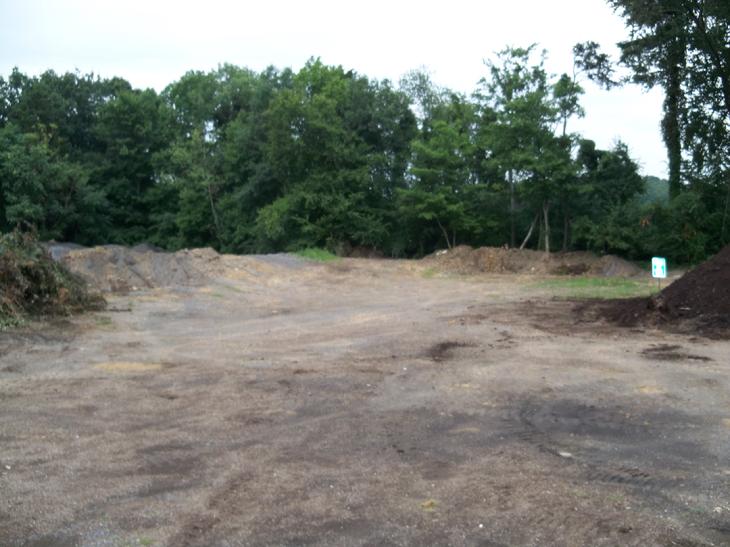 passing gate and entering site
pile for grass clippings and leaves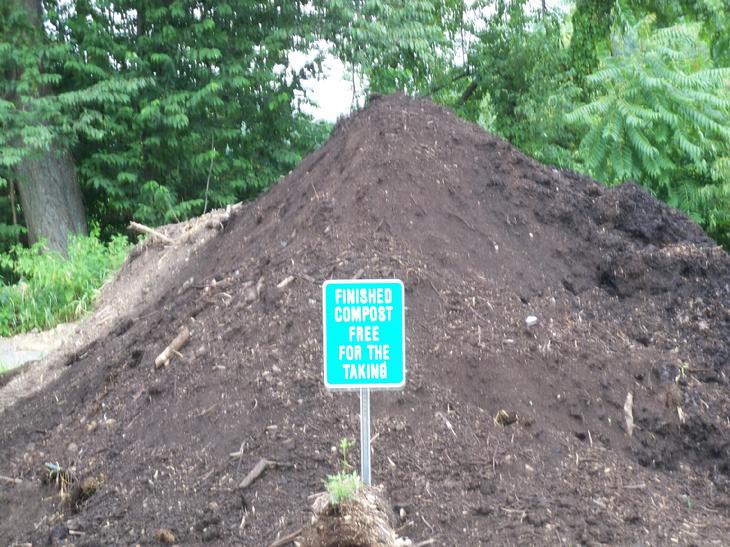 finished compost pile
Send technical questions to penntwp@ptd.net
Copyright
© 2009 Township of Penn, Snyder County, Pennsylvania, All Rights Reserved
Website powered by Network Solutions®