Welcome to our PennTownship Website!
Scroll down for a

quick view

of

what's new

in the township.
See links along the left for more detailed information.
Public Notice
Recycling
update
: Beginning May 1, 2021, the Penn Township Recycling Center will be by

PERMIT ONLY

and only if you are a

PENN TOWNSHIP RESIDENT OR BUSINESS

The cost of the permit, which will be available to purchase at the Penn Township Office, will be $20 for individuals and $50 for businesses and the days and hours are Monday - Friday from 7 am to 2 pm and the 1st Saturday of each month from 7 am to 2 pm
The Board of Supervisor's has regretfully had to restrict the access to their Recycling Center because of funding that is no longer provided from Snyder County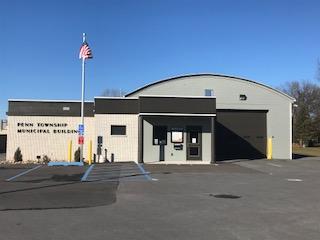 12/2017 Building Renovations Complete.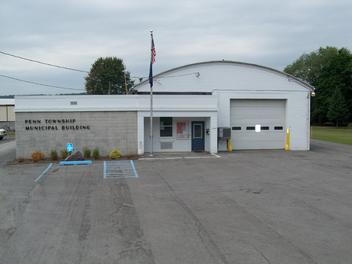 Penn Township Building - 2011
The Penn Township Municipal Building
Hours: Monday - Friday, 8:30 am to 2 pm (Other Hours by Appointment)
IMPORTANT NOTICE

Motor vehicles ARE NOT permitted to drive or park throughout the EAST SNYDER PARK. You must park in designated parking lots.

This includes any person or persons reserving or using a pavilion, reserving, using or attending a sporting event, on any sports field, or the reservation, use or attendance of any other event held within EAST SNYDER PARK.

Please plan accordingly to get your needed supplies to your location.

If you have an extenuating circumstance - please contact the Township at 570-374-4778.




Please clean up after your pet!

If you visit the East Snyder Park with your pet, you must clean up after your animal. The park is visited by many children who like to run and play in the grass. Moms are not so happy when their children find prizes left by pets.




East Snyder Community Garden

East Snyder Community Garden (ESCG), located across the street from East Snyder Park, offers a beautiful and safe place for community members to grow fresh food and flowers. Full plots (30' x 30'), half plots (15' x 30'), or raised beds (4' x 10') are available for rent. The garden supports the environment through sustainable gardening practices and as a registered Monarch Waystation. ESCG gives back to the community by donating produce to local food banks/meal programs and by providing free educational programs for the public. Learn more about the ESCG by clicking on the Community Garden link on the left-hand side of this home page.



FLOOD PREPARATION, PLANNING AND SAFETY INFORMATION
Click on the FLOODING AND YOU link in the left column for lots of useful information in learning how to prepare and protect your family in a flooding event. Maps showing the levels of inundation that can be expected as the Susquehanna River rises. Guides to help you in the aftermath of a flood or other disaster and where you can find help.
Calendar of Penn Township Events and Meetings
←
Click on the calendar link in the left column.
---
---
---
This never changes no matter the year, the season, or the neighborhood.
...if you walk your dog through our Penn Township neighborhoods or the East Snyder Park, please be courteous and clean up after your pet.
If your dog is off your property it is your responsibly to have your dog on a leash and you must cleanup after him or her.
Dog Issues - SC Temp DOG WARDEN - Missi Bair (717) 527-4016
Did you know Penn Township has a 48 acre business park?
Pawling Station Business Park sits along Route 522 headed west toward Middleburg at the end of our township.
This business park has one 3 acre lot zoned industrial. The lot is mixed-use and pad ready. The site is equipped with public water, public sewer, natural gas, three-phase electric, access to high-speed internet and a common stormwater management system.
check it out...www.gsvcc.org
Veteran's Memorial in the East Snyder Park
We hope you find Penn Township's website useful and informative. Explore the links in the left margin. Check back often for new updates and information.



Penn Township Contact Information

:



e-mail

- penntwp@ptd.net


telephone

- (570) 374- 4778


fax

- (570) 374- 4931











Community Build Day Photo - October 2007
Send technical questions to penntwp@ptd.net
Copyright
© 2009 Township of Penn, Snyder County, Pennsylvania, All Rights Reserved
Website powered by Network Solutions®