Welcome to our PennTownship Website!
Scroll down for

quick view

of

what's new

in the township.
See links along the left for more detailed information.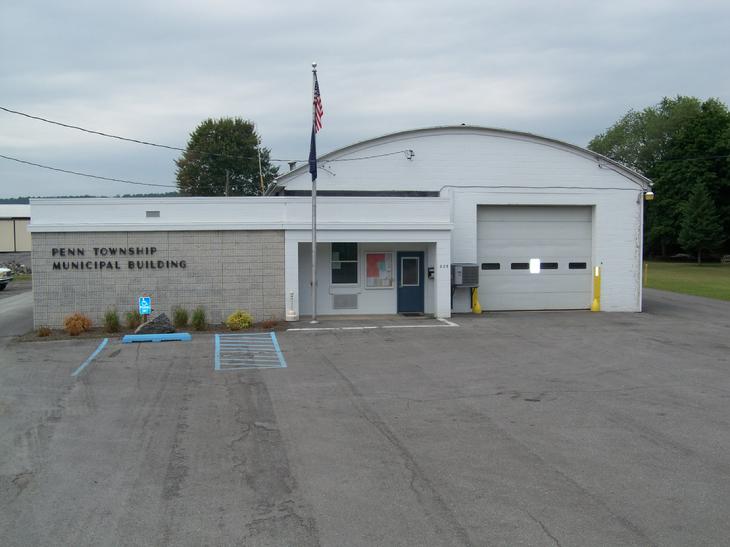 Penn Township Building - 2011
The Penn Township Municipal Building
LEAF COLLECTION HAS BEGUN

The Penn Township road crew has started making rounds for leaf collection. Place your leaves at the curb or edge of the roadway.
Do not place your leaves in the street on the roadway.
Do NOT allow children to play in the leaves after they have been placed at the curb. This is very dangerous.
Leaves ONLY...NO pet waste, NO rocks, NO sticks and NO bags!

If your leaves are ready and the crew has not been by in a couple days please call the office at 374-4778. No answer, let your address and that you need leaf pick up on the machine.
Residents and others...if you walk your dog through our Penn Township neighborhoods or the East Snyder Park, please be courteous and clean up after your pet.
If your dog is off your property it is your responsibly to have you dog on a leash and you must cleanup after him or her.
All past issues of the Penn Township newletter are available in the Newsletter tab in the left column,
just click and all past newsletters are available there.
aA spring/summer newsletter was not published in 2015 but we have hopes
of getting a fall/winter issue finished.
East Snyder Park Veterans Memorial
App VanNuys Family Pavilion
Reservations are being accepted.
Battram Pavilion
and
Van Nuys Family Pavilion
Reservations are now being accepted for 2016
To check your date call today!
570-374-4778
Both pavilions are located in the East Snyder Park.
The pavilions are always open for use by the general public,
but are available for private use and may be reserved for your event.
The 2015 non-refundable fee to reserve a pavilion is $50.
Space will be confirmed and held only after receiving payment.
Please verify availability with the Township office
at (570) 374-4778
before making your plans.
---
To reserve a pavilion a

User's Agreement

is
required.
Agreement's are available at the
Township Office, on this website, or via e-mail at

bpenntownship@yahoo.com

. Click on the link below
or go
to the

Applications for Permits

link on the left.


---
View from the sky looking at the East Snyder Community Garden!
We hope you find Penn Township's website useful and informative. Explore the links in the left margin. Check back often for new updates and information.



Penn Township Contact Information

:



e-mail

- penntwp@ptd.net


telephone

- (570) 374- 4778


fax

- (570) 374- 4931











Community Build Day Photo - October 2007
Send technical questions to webmaster@penn-township.net
Copyright © 2009 Township of Penn, Snyder County, Pennsylvania, All Rights Reserved