Welcome to our PennTownship Website!
Scroll down for

quick view

of

what's new

in the township.
See links along the left for more detailed information.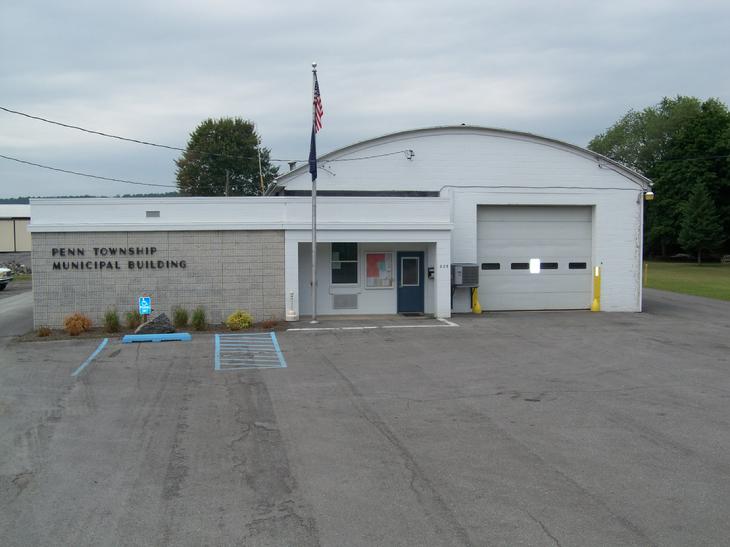 Penn Township Building - 2011
The Penn Township Municipal Building
Help Wanted in Penn Township
#1 - Penn Township is accepting resumes for a full time township secretary/treasurer.
This is a 40 hour per week position with health benefits. The township office is a fluid place. Each day is different and at times can be pretty fast paced and always interesting. Requirements for this position among other things will include payroll, taxes, accounts payable, attend supervisor meetings and provide minutes, state reports, and organization.
If interested in this position please send or drop off a resume to
Penn Township
228 Clifford Road
Selinsgrove, PA 17870

#2 - Part-time Snow Plow Drivers for the winter season.
CDL a plus but not required.
Applications are available in the township office or on this website, look under the application tab.
BLACK WALNUT 5K in EAST SNYDER PARK
This 5k will benefit the East Snyder Park and the Snyder County Veteran's Memorial.
Chip timing and you can register at www.parunners.com or print the registration form provided below.
RACE DATE - NOVEMBER 7, 2015
Residents and others...if you walk your dog through our Penn Township neighborhoods or the East Snyder Park, please be courteous and clean up after your pet.
If your dog is off your property it is your responsibly to have you dog on a leash and you must cleanup after him or her.
Middlecreek Valley Antique Tractor Association - 758 Old Colony Road
2015 - Events and Scheduled Pulls
*** to see more check their website by clicking on the following link - www.mvaa.pa.org
Sponsored by Snyder County Tractor Pullers are the following dates with events:
Last Pull for 2015
October 3rd
***to see more check their website by clicking on the following link - www.ptpapullers.com
Both groups can be found on Facebook.
All past issues of the Penn Township newletter are available in the Newsletter tab in the left column,
just click and all past newsletters are available there.
We are currently working on our spring issue.
App VanNuys Family Pavilion
Reservations are being accepted.
Battram Pavilion
and
Van Nuys Family Pavilion

Reservations are still being accepted for 2015.
To check your date call today!
570-374-4778
Both pavilions are located in the East Snyder Park.
The pavilions are always open for use by the general public,
but are available for private use and may be reserved for your event.
The 2015 non-refundable fee to reserve a pavilion is $50.
Space will be confirmed and held only after receiving payment.
Please verify availability with the Township office
at (570) 374-4778
before making your plans.
---
To reserve a pavilion a

User's Agreement

is
required.
Agreement's are available at the
Township Office, on this website, or via e-mail at

bpenntownship@yahoo.com

. Click on the link below
or go
to the

Applications for Permits

link on the left.


---
View from the sky looking at the East Snyder Community Garden!
We hope you find Penn Township's website useful and informative. Explore the links in the left margin. Check back often for new updates and information.



Penn Township Contact Information

:



e-mail

- penntwp@ptd.net


telephone

- (570) 374- 4778


fax

- (570) 374- 4931











Community Build Day Photo - October 2007
Send technical questions to webmaster@penn-township.net
Copyright © 2009 Township of Penn, Snyder County, Pennsylvania, All Rights Reserved